Client Satisfaction Survey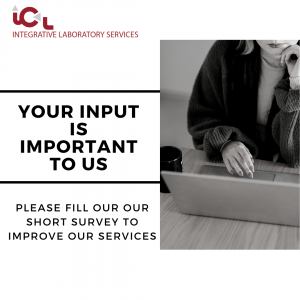 28th January 2021
At ICL, your feedback is very important as we strive to continually improve our service for you and your patients.  We are conducting a short survey and would appreciate hearing your input so we can provide the best laboratory service possible!
You will be entered for a $100 VISA Gift Card draw for your participation.
 Have a question? Please contact us at: news@iclabs.ca
*Survey will run until February 15, 2021. Winner will be contacted on February 18, 2021.